Aussalt on Wall Street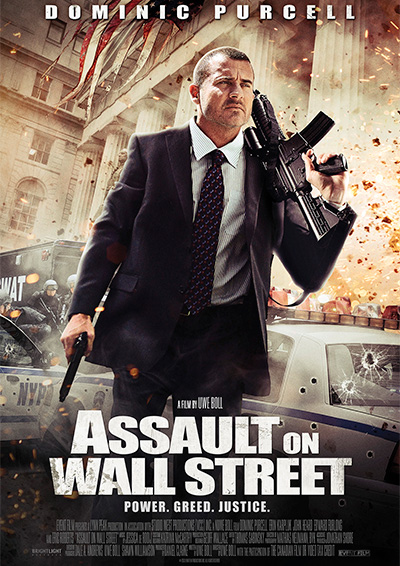 Canada / USA 2013

Format

Feature Film 99 Min.

Genre

Action Thriller

Director

Uwe Boll

Cast

Dominic Purcell, Erin Karpluk, Edward Furlong

Synopsis

A security guard for an armored truck, Jim is a blue-collar New Yorker, who works hard to earn a living. His wages support himself and his wife Rosie, who is on the upswing recovering from a near-fatal illness. Yet things start to fall apart after Rosie's health insurance stops covering treatment and Jim´s life savings are lost via a disastrous investment jos stockbroker had advised him to make.

As a row of professional and personal dominous falls, Jim is confronted by the realization that, after being abused and exploited by financial institutions for far too long, he has only one choice: to strike back.