Barabbas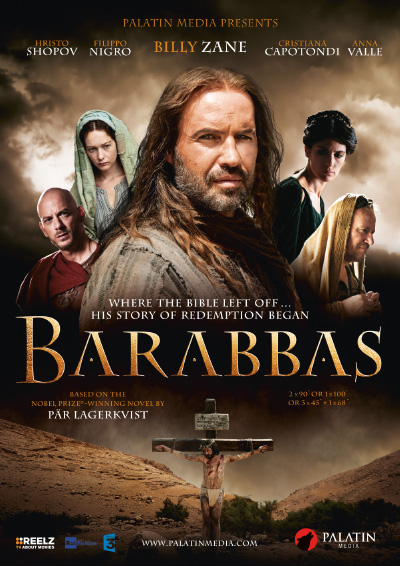 USA / Italy 2012

Format

Feature Film 100 Min.

Miniseries 2x90 Min or 3x45 + 1x68 Min

Genre

Adventure

Director

Roger Young

Cast

Billy Zane, Hristo Shopov, Paolo Seganti, Cristiana Capotondi, Filippo Nigro, Anna Valle

Synopsis

Based on the Nobel Prize winning novel by Pär Lagerkvist, BARABBAS explores the epic story of the ultimate biblical sinner. Barabbas, the great robber, brigand and freedom-fighter is compelled to ponder the meaning of redemption for the rest of his life after he is spared from crufixion when Pilate manipulates the crowd into pardoning him, rather than Jesus Christ. Struggling with his spirituality after his wife Esther is brutally murdered for being a follower of Jesus, Barabbas goes through many ordeals that lead him to the gladiatorial arena, where he wins his freedom and confronts his inner demons, lastly becoming a believer and follower of the man who was crucified in his place.